Artificial Turf & Putting Greens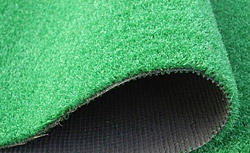 A green lawn makes a big aesthetic statement, but keeping natural grass green all year round is hard, if not impossible. This is why more and more homeowners are choosing Dreamscape to design and install artificial turf and putting greens for their backyard.

Whether you need a low-maintenance lawn or a putting green where you can enjoy mini-golf with family and friends, we have the right product for your needs. With our artificial greens, you no longer have to envy your neighbor's lawns and wonder why the grass is always greener on the other side.


The Benefits of Artificial Turfs
High-grade artificial grass that is properly installed benefits the property owner and the environment in many ways. Here are some of them:


Saves time and effort. Artificial turf does not need to be trimmed, watered, weeded, or fertilized. Minimal maintenance is needed to keep it looking great.


Reduce water use. Whether you live in a place where water is scarce or you simply want to cut your water consumption, consider getting artificial turf since it requires no watering. You can actually go on a 4-month cruise and not worry about the condition of your lawn.


Remains green throughout the year. Artificial grass is not subject to withering or drying so you don't worry about getting yellow patches. Your lawn will remain perfect in snowy winter, hot summer, rainy spring, or fall.


Reduce carbon footprint. Studies show that lawns use 10 times more pesticides than farm crops and also account for 60 percent of water use. You don't have to compromise the environment in order to achieve a beautiful yard. Artificial turf does not only help conserve water, but also eliminate pesticide use.


Withstands heavy usage. Artificial turf is built to withstand heavy traffic. This makes it ideal for heavily trodden areas, such as sports fields.


Durable. You will enjoy your artificial grass lawns for several years without the need for repair or replacement.


Experts in Turf Installation
We have several years of experience in artificial turf installation. Having lain miles and miles of synthetic grass, we understand that creating artificial grass lawn requires the highest standards of preparation and execution. There are procedures to be followed, including ground stabilization, sub-base construction, laying of grass, and seaming.

Accordingly, Dreamscape does it the long and proper way. When it comes to beautifying homes, we don't take shortcuts.


Artificial Putting Greens
Dreamscape can also help you improve your golf handicap without leaving your home or office. We install high-grade putting greens that create a tournament-like golf experience.

By having your very own putting greens in the privacy of your backyard, you can practice your putting and short game any time you want. Putting greens are great not only for practice sessions, but also for entertaining friends.

Since artificial putting greens do not require watering, weeding, fertilizing, or mowing, you can focus more of your time and effort on improving your skills rather than on worrying about maintenance of your lawn. You will surely enjoy the look and feel of real grass all year round with minimal upkeep.


Premium Installation by Dreamscape
Dreamscape has been installing premium artificial turf and putting greens for homes and offices in Florida. We have the right solution for any space or price range. Call us today for a free estimate or for inquiries on our other value-for-money landscaping services.

We Provide Services to the Following Cities and Towns in FL & AL: