Natural Stone Masonry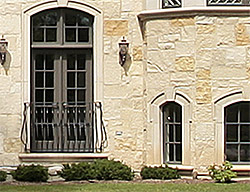 The beauty and durability of stone cannot be surpassed by any other material—its strength and endurance can stand the test of time. These characteristics make natural stones the best material for any landscape. In fact, no landscape project will be complete without them.

Natural stone masonry is commonly used in water features, pool surroundings, sidewalks, columns, steps, walkways, patios, chimneys, fire pits, outdoor kitchens, decks, and other areas in a landscape.

Natural stones add color, character, balance and coordination to a landscape. However, this perfect harmony can only be achieved through the hands of skilled natural stone masons who have had years of training, eye for beauty, and passion for his work. Proper design and installation will minimize the need for maintenance and repair.


Experts in Natural Stone Masonry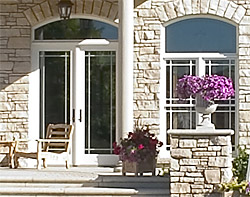 When it comes to natural stone masonry, you can trust Dreamscape to provide you with the best stonemasons and materials for the timely completion of your Florida landscape. Our people have undergone intense training and years of experience in the design and installation of natural stones.

Upon your request, our natural stone masonry experts will survey and assess your landscape as to what kinds of natural stones will complement and enhance the beauty of the existing plants and water features. They will also suggest which natural stone best fits a certain area and the type of design that will match its overall look.


Great Selection of Natural Stones
Our partnership with Tremron, one of the largest suppliers of natural stone in the country, guarantees a steady supply and availability of top quality materials. Our vast array of natural stones includes:


Granite. It belongs to the igneous type of stone and is considered to be one of the hardest. Natural stone masonry techniques are needed to bring out its beauty, strength, and durability. It is best used for countertops, edgings, and flooring.


Basalt. Basalt's resistance to weathering, fine grained and deep, dark color make it suitable for both indoor and outdoor walling, fireplaces, and water features.


Sandstone. Natural sandstone is weather-resistant and durable. This is mostly used in walkways and other frequented areas.


Limestone. Limestone's light color can create an illusion of brightness and space even in the darkest areas of a landscape. Its strength, durability, and long-lasting qualities make it the best choice for areas that are prone to exposure to nature's elements.


Quartzite. It is considered to be a decorative stone. It is weather and chemical resistant and has earned the reputation of being versatile due to its many uses. Accordingly, proper natural stone masonry techniques can bring out the quartzite's brilliance, depth, and shine. It is durable and has a non-slip surface.


Slate. This natural stone has a distinct gray or blue color. Its durability, weather resistance, and natural texture make it ideal for floor, roofs, and even walls.


Marble. It has many colors and patterns. Its beauty, versatility, and endurance make it the best choice for floorings, sinks, bathtubs, countertops, and a lot more.


Whatever your choice is, you can be assured that Dreamscape's natural stone masonry experts will provide you quality service and use only the best natural stones that will cater to your flawless taste and needs.

Please contact us now for a free assessment.

We Provide Services to the Following Cities and Towns in FL & AL: