Artificial Turf & Putting Greens in Enterprise, AL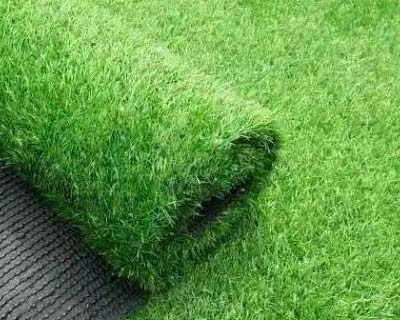 While lush green grass is visually appealing, maintaining the condition and appearance of natural grass all year is tough. Therefore, a growing majority of property owners choose to install artificial lawns and putting greens in their backyards. We have the solution for you whether you're searching for a low-maintenance garden or a putting green to play mini-golf with family or friends.
With our artificial grass, you don't have to worry about why your neighbor's property looks so much more attractive than yours. Dreamscape Landscape & Irrigation is a leading business in Enterprise, Alabama, specializing in designing and installing great artificial grass and putting greens.
The Benefits of Synthetic Turf
Properly installed, high-quality artificial grass benefits both the property owner and the environment in a variety of ways, such as the following:
Lush Greenery Through the Year - You never have to stress about bare or brown patches with artificial grass since it never wilts or dries. Whether it's a snowy winter, a sweltering summer, a damp spring, or a crisp fall, your lawn will remain pristine.


Water Efficient Outdoor Spaces - Whether you live in a region with a dry climate or want to conserve water, consider installing fake grass that requires no watering. You can even go out on an extended vacation without worrying about your grass.


Ease of Maintenance - Artificial grass requires no pruning, watering, weeding, or fertilization. It takes little maintenance to maintain its good condition.


Eco-Friendly - Studies show that grass uses ten times the pesticides as shrubs and absorbs 60% of the landscape's water supply. You don't have to forsake the environment with artificial grass to have a lovely yard. Not only does synthetic grass save water, but it also reduces the need for pest control products.


Durable And Long-Lasting - Artificial grass is engineered to withstand high amounts of foot traffic. This feature makes it ideal for high-traffic areas such as sports fields. Your synthetic grass lawns will last for many years without requiring upkeep or replacement.
Installations Of High-Quality Artificial Grass
Our years of experience include the installation of artificial grass. Having completed a significant number of synthetic grass installations, we understand how meticulously these lawns must be prepared and placed. Stabilizing the ground, creating the sub-base, installing the grass, and completing seaming are all processes we complete. We follow industry standards and never cut corners in any of our projects.
High-Grade Artificial Putting Green Installations
Our team can help you improve your game of golf right where you live or work. We provide high-quality putting greens which simulate the experience of playing on an actual golf course. You can practice your putting skills anytime you want by installing a putting green in your own backyard. These places are ideal for playing a game of golf, but you can entertain visitors without worrying about damage to the grass.
Because artificial putting greens do not need weeding, mowing, watering, fertilizing, or other maintenance, you can focus on enjoying your game rather than worrying about lawn maintenance. You'll like the natural look and feel of the grass that requires no care throughout the year.
Affordable Artificial Turf Installations
We have been installing great artificial grass and greens in and around Troy, Alabama, for many years. We are well-known for providing high-quality services at a reasonable price. Regardless of the size of the area, we can assist you with installing fake grass on your personal or business property.
For more details about our superior artificial grass and putting green installations in Enterprise, Alabama, call Dreamscape Landscape & Irrigation at 850-258-3800. You can send us your requests and queries via this Online Form, and one of our experts will contact you soon to discuss your requirements.
We Provide Services to the Following Cities and Towns in FL & AL: