Artificial Turf & Putting Greens
in Mobile, Alabama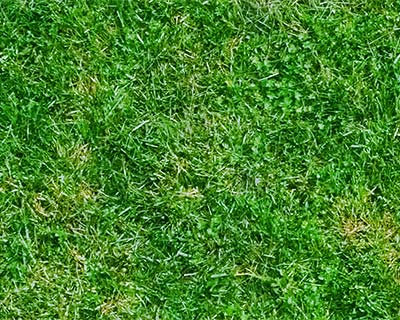 Maintaining the appearance and health of natural grass throughout the year is a challenge. Because of this, a rising number of homeowners are turning to artificial lawns and backyard greens. Whether you want a low-maintenance garden or a mini-golf course, we have the answer for you at our company.
Thanks to our artificial grass, you won't have to wonder why your neighbor's yard is more visually appealing than yours anymore. A well-known Mobile, Alabama company, Dreamscape Landscape & Irrigation, is known for its expertise in designing and installing high-quality fake turf and putting greens.
Synthetic Turf Benefits
High-quality, adequately installed artificial grass has several advantages for both the property owners and the environment, including the following:
Lush Green Grass Right Through the Year - With artificial grass, you don't have to worry about barren or browning spots on the lawn since it never wilts or dries. You don't have to worry about your grass being dirty in the winter, spring, summer, or fall.


Water-Efficient - If you reside in a region with a dry climate or just want to save water, consider installing synthetic grass that doesn't need to be watered. Even if you take a long trip, you won't have to worry about your lawn needing water or maintenance.


Low Maintenance - Artificial grass doesn't need to be pruned, weeded, watered, or fertilized as natural grass does. You can maintain its good appearance and condition with little effort.


Environment-Friendly - Grass consumes ten times as much insecticide as shrubs and plants do, and it also takes up 60% of the water in a landscape. You can have a beautiful yard without sacrificing the ecology with fake grass. Synthetic grass is a great option to save water and decrease pest management efforts and expenses.


Value For Money - This type of artificial grass is designed to be durable and long-lasting. Sports grounds, for example, benefit greatly from this characteristic. Synthetic grass lawns don't need to be maintained or replaced for many years.
Superior Artificial Grass Installations
Artificial grass installation is one of the many services we've provided over the years. Because of our extensive experience in installing artificial grass, we know how attentively these spaces must be prepped and laid out. We finish the ground stabilization, sub-base construction, grass installation, and seaming. We always adhere to industry standards without compromising quality.
Convenient Putting Greens
Whether at home or work, a putting green is a great way to develop your golfing skills. Our putting greens are of the highest quality, simulating the feel of being on an actual golf course, and installing this feature in your backyard allows you to practice golf at any time. Golfers will love these spots, but you don't have to be concerned about damaging the grass even when hosting guests in that area.
Rather than worrying about grass care, you can relax and enjoy your game on an artificial putting green. These greens don't require weeding, mowing, watering, fertilizing, or any other kind of upkeep. You'll like the year-round, all-natural appearance and feel of the grasses you don't have to water or fertilize.
Competitively Priced Artificial Turf Installations
We've been installing high-quality synthetic grass and putting greens in and around Troy, Alabama, for many years. We have a solid reputation for offering affordable, high-quality services. We can help you with fake grass installation, no matter how big or small your property is.
If you want a high-quality artificial putting green and lawn for your residential or commercial property in Mobile, Alabama, call Dreamscape Landscape & Irrigation at 850-258-3800. You can write to us through this Online Form, and one of our staff will contact you soon to discuss your requirements.
We Provide Services to the Following Cities and Towns in FL & AL: