Artificial Turf & Putting Greens in Gulf Breeze, AL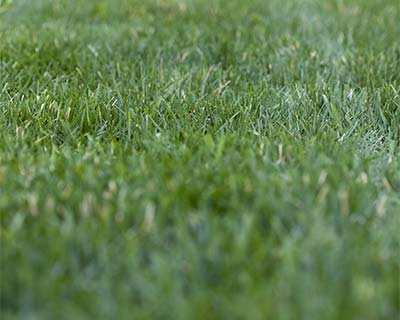 It is tough to maintain natural grass and keep it looking and feeling its best throughout the year. As a result, an increasing number of people are turning to synthetic lawns and backyard golf greens. It doesn't matter if you're looking for a low-maintenance landscape or an artificial mini-golf course; we can help.
You won't have to be envious of why some lawns in your neighborhood look better than your yard when you use our artificial turf. Putting greens and synthetic grass are some of our specialized services at Dreamscape Landscape & Irrigation, a well-known Gulf Breeze, Alabama, company.
The Benefits of Synthetic Turf
There are several benefits to using high-quality, well-installed artificial grass, including the following:
Lively-Looking, Green Grass Throughout the Year - Artificial grass never withers away, so you don't have to be concerned about patches of brown or barren lawn. You won't have to worry about the yard getting muddy and slushy regardless of the season.


Water-Efficient Lawn - You can conserve water by installing synthetic grass because it doesn't need watering even if you live in an area with a dry climate. Watering or maintaining your lawn even if you go on a lengthy vacation will no longer pose a problem.


Minimal Maintenance - Artificial grass requires no trimming, fertilizing, weeding, watering, or pest control, unlike natural grass. You don't have to put in a lot of work to keep it looking great.


Eco-Friendly - When it comes to water use, grass takes up 60 percent of a landscape's water supply, using ten times as much pesticide as shrubbery and plants do. Fake grass allows you to enjoy a lovely yard without harming the environment. You can reduce water conservation and pest control costs using synthetic grass.


Durability and Longevity – Fake grass is manufactured to last a long time, and sports fields and facilities are examples of its sturdiness. If you give it an occasional hosing, you won't have to replace it for many years.
Artificial Grass Installations of The Highest Quality
Over the years, we've provided a wide range of services, including installing artificial grass. Because of our many years of expertise installing fake grass, we understand how important it is to meticulously prepare and layout these areas before starting the installation process. We complete the ground stabilization, installation of the sub-base, the grass, and the meeting of the highest quality standards with no compromise on any count.
Convenient Putting Greens
If you want to improve your golf game, a putting green is an excellent option. With our superior installations, you can practice your swing at any time of day or night, just as you would on a real golf course. When hosting guests, you don't have to worry about damaging the grass in these areas, and they can serve a dual purpose because golfers will enjoy them too.
You don't have to worry about lawn maintenance once you have fake grass installed; instead, you can focus on improving your game. There's no need to weed, fertilize, mow, water, or take care of these greens in any way. The natural look and feel of the grass that doesn't need fertilizer/water will appeal to you all year round.
Cost-Effective Installations of Artificial Turf
We've been installing the best synthetic grass lawns and putting greens throughout Troy, Alabama, for a long time now. We've built a solid name for ourselves as a provider of cost-effective, high-quality services. No matter the size of your property, we can help you with affordable artificial grass installations.
If you want superior quality synthetic lawns and putting greens on your residential or commercial property in Gulf Breeze, Alabama, call Dreamscape Landscape & Irrigation. You can speak with our experts on this number 850-258-3800 or write to us through this Online Form. One of our team members will contact you soon to discuss your requirements.
We Provide Services to the Following Cities and Towns in FL & AL: