Artificial Turf & Putting Greens in Ozark, Alabama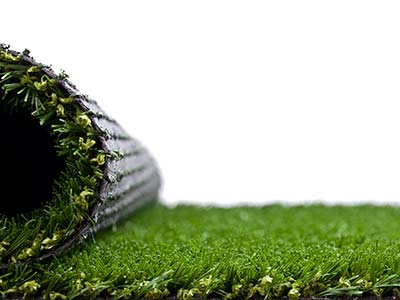 It's challenging to manage natural grass throughout the year and ensure it feels and looks its best. As a result, a rising number of commercial and residential property owners are investing in artificial lawns and outdoor golf greens. We can assist you regardless of whether you're looking for easy to maintain landscape or a synthetic mini-golf course.
When you use our fake grass, you can be confident that your property looks as fantastic as your neighbor's yard. At Dreamscape Landscape & Irrigation, a well-known Ozark, Alabama, company, we specialize in installing synthetic putting greens and lawns.
Advantages of Synthetic Turf
There are several advantages to installing high-quality artificial grass, such as the following:
Water-Efficient Lawns - Installing synthetic grass helps conserve water since it does not require watering, even if you live in a region with dry weather. You won't have to stress about your lawn's condition when you are out on a more extended trip.
Ecologically-Friendly - When it comes to water utilization, grass consumes 60% of water supplying a landscape setting. It also consumes ten times the insecticide used by shrubs and plants. Fake grass lets you enjoy a beautiful yard without wreaking havoc on the environment. By adopting synthetic grass, you can save money on pest control applications while conserving water
Fresh-looking Green Grass All Year Around - Artificial grass never withers, so you don't have to worry about sections of brown or lifeless lawn. Regardless of the weather, you did not have to worry about your yard being muddy and mushy.
Minimal Care - Unlike natural grass, artificial grass needs no pruning, fertilizing, weeding, watering, or insect management. You don't have to spend a lot of time maintaining it to make sure it stays beautiful.
Durable and Long-Lasting - Fake grass is designed to last for a long time, as seen by the durability of sports fields and amenities. If you hose it down occasionally, you should be able to get many years out of it.
High-Quality Artificial Grass Installations
We've supplied various services over the years, including fake grass installation. Due to our extensive experience installing artificial grass, we understand the critical nature of methodically preparing and laying out these areas before starting the installation procedure. We complete the ground stabilization, sub-base installation, grass installation, and detailed seaming to the exact specifications, making no compromises.
Convenient Man-Made Putting Green
A putting green is a simple way to enhance your golf game. You can practice your game at your convenience right there on your property without having to travel to a local golf course. You won't have to worry about destroying the grass in these places when entertaining guests, and this surface becomes a beautiful backdrop in your yard.
Once you've installed synthetic grass, you won't have to bother about lawn upkeep; instead, you can work on improving your golf technique. There is no need to trim, fertilize, mow, or water these greens. The natural appearance and feel of grass that does not require fertilizer or irrigation will surely appeal to you.
Affordable Artificial Turf Installations
We have extensive experience in this industry and have installed many putting greens and lawns on commercial and residential properties throughout Ozark, Alabama. We've established an excellent reputation as a provider of affordable, high-quality synthetic grass services and help you with reliable fake grass installations regardless of the size of your property.
Synthetic grass is the way to go if you need an easy-to-maintain lawn or putting green option. You can call Dreamscape Landscape & Irrigation at 850-258-3800 or write to us through this Online Form. One of our specialists will contact you shortly to discuss your requirements.
We Provide Services to the Following Cities and Towns in FL & AL: